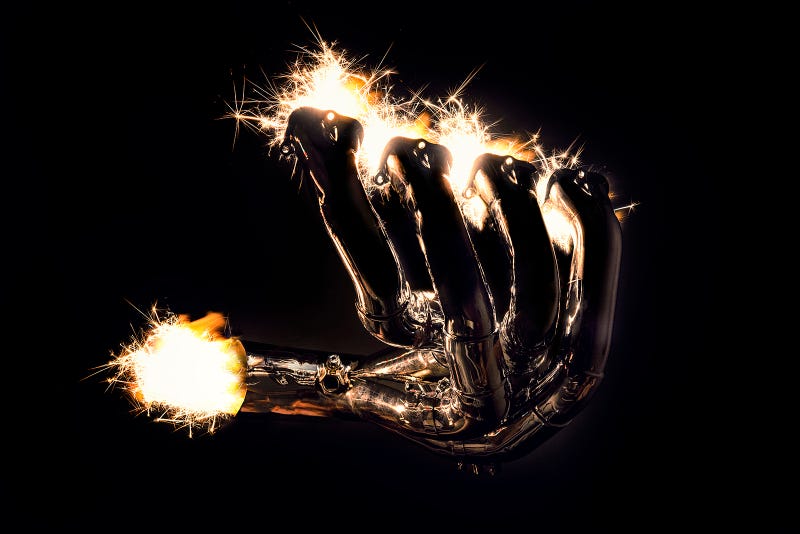 What you see here is the exhaust manifold from David Coulthard's RB2 that competed in the 2006 F1 season. What used to be a just a very light piece of a racing car becomes a piece of art on its own.
The exhaust manifolds are part of Racing Gold's "pART of the team" collection, where in collaboration with Red Bull, they turn race-used F1 parts into manufactured art for anybody to purchase.
Photographer Richard Pardon used LEDs on the chromed RB2 manifold to create a sort of futuristic 'blueprint' effect and sparklers/fountain candles to try and re-create what it would look like as if you could see it running.
Let me help you with that. Still, probably his best image is the one of the 'Scalloped Tail' exhaust manifold of Vettel's RB5 from the 2009 season nicknamed 'Kate'.
No lights, no special effects, just the pure cut metal.
You couldn't take that on an airplane.
Photo credit: Richard Pardon