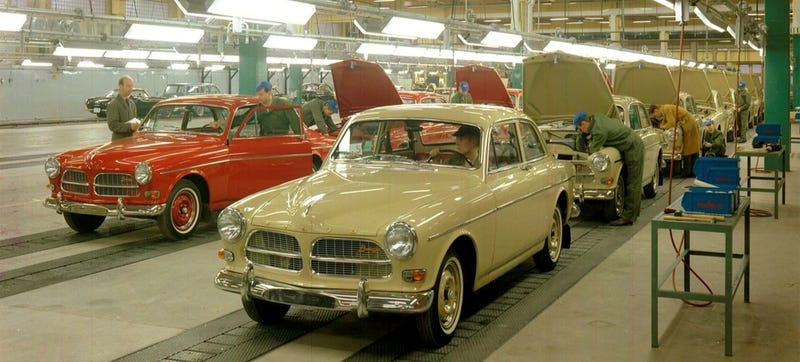 Volvo announced today the 50th anniversary of its Torslanda plant in Sweden. Impressive, sure. What's really cool are these photos of them building some very old Volvos in that plant half a century ago.
Sometimes these announcements about assembly plant birthdays are filled with one picture of the outside of the building and little else. Or other times they ignore plant birthdays because it just shows how old and possibly outdated the facility is.
I couldn't help but show all of you these rather nice photos from Sweden in the '60s. Well, the inside of a Swedish car plant in the '60s.
At first I thought this guy was wearing a cape, and that made him look very powerful.
Photos: Volvo