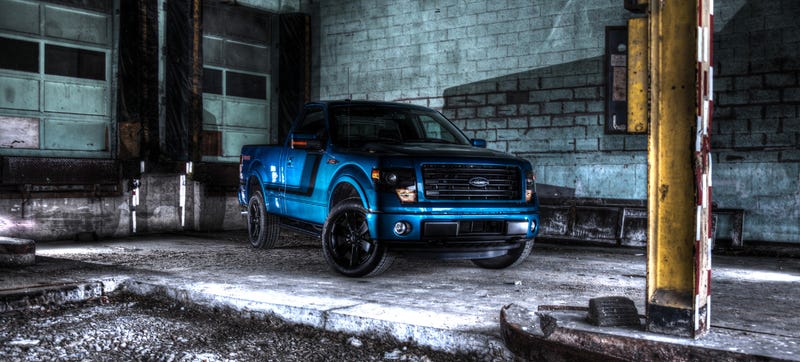 Truck Yeah
The trucks are good!
Photographer Brian Williams spends most of his days stalking prototypes for spy shots, but when he gets the chance to flex his artistic talent the result is some seriously sweet eye candy. Here's what he did with a 2014 Ford F-150 Tremor in mouth-watering "Blue Flame."
Simple scrolling won't do these beauties justice; you've gotta "expand" (top left) to take it all in!
Images: Brian Williams