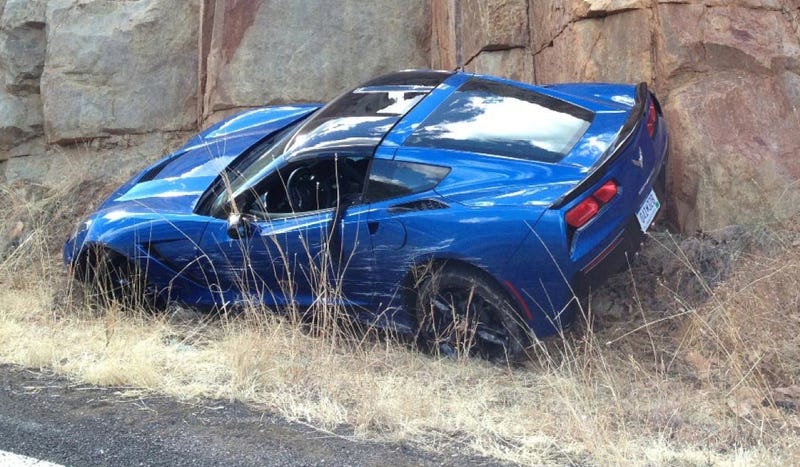 We knew this was bound to happen sooner or later, but it doesn't make us any less sad.
According to reports on several Corvette blogs, this is a photo of the first Corvette Stingray to crash out on public roads. The photo apparently originates from the Digital Corvettes forum, who said they received this photo in an email last week from a reader in Arizona who stumbled upon the wrecked 'Vette. Here's part of what they were told:
Car is in worse shape than looks. Hit guardrail on left and bounced back to rocks.
That's a real shame. Anyone else have any details on what happened here? Let us know in the comments. 
Update: I just heard back from Chevrolet spokesman Monte Doran, who confirmed that the Corvette was involved in a one-car crash during routine testing. Here's what he told me:
During evaluation, the driver caught the inside tire caught the edge of the pavement during a tight corner, leading to the accident. Thankfully, no one was hurt, the car received only minor damage, and no citations were issued.
Photo credit Digital Corvettes forums