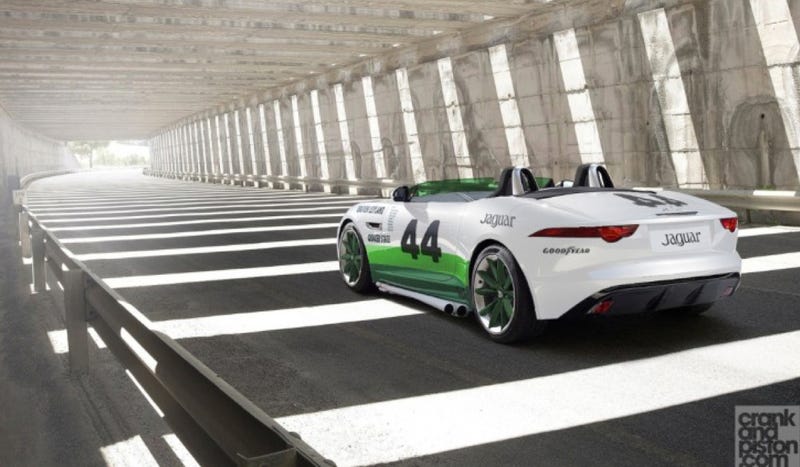 Bob Tullius' name might not be familiar to you, but his race cars almost certainly are. He chose historically unreliable cars from British Leyland for his Group 44 team, painted them up in a distinctive white and green Quaker State livery, and then went out racing. Group 44 hasn't had a new car in quite some time, but the F-Type should be the car that brings them back.
Tullius' most famous cars were probably his E-Type and XJS Jags that he ran throughout the 70s.
In the spirit of those great race cars, the fine folks over at Crank & Piston thought of this: A Group 44 version of the all new F-Type. Head over there for the full story into their inspiration.
I like it. A lot. Jag: Please build this. Or just let me drive an F-Type. Either or.