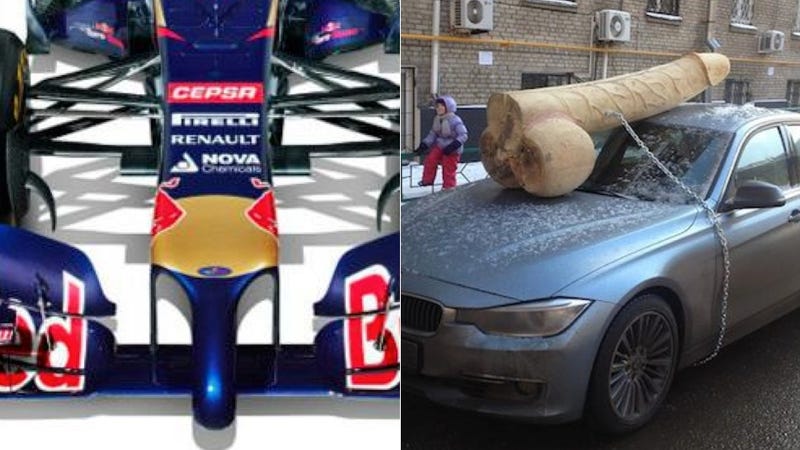 Last week, we showed you what objects all of the 2014 F1 cars look like. They're not all phallic, so get your mind out of the gutter. But there are still some. Maybe that's why someone would want a giant wooden cock on a BMW. Yeah, a big F1 fan would do that, I'm sure.
Of course, if you're an outspoken Putin critic, it's not a good move. But it could be repurposed. Or what else are you going to do with it? Wait, don't answer that.
It's still easy to make the leap —Wacko— made:
I didn't know Russia has a F1 team,

Someone should tell them it's pointing the wrong way
Jason's conclusion in making that chart was that not all the F1 cars look dick-ish. You can strap an ancient greek helmet on to the front of your car and it'll look just like the one McLaren is racing. Sort of.