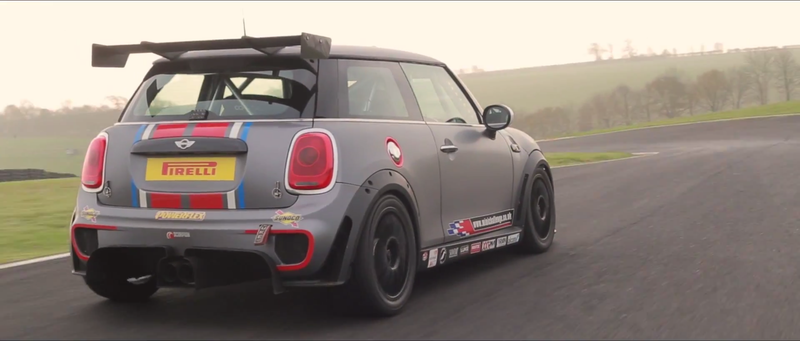 Few things are more adorable than watching a bunch of Mini Coopers duke it out on track! That's what the UK's Mini Challenge is all about. It's a single-make series with different levels of competition designed to be an affordable, accessible entry point to touring car racing.
But with the addition of the new Mini Cooper, the top-level car is less cute and more ferocious. The latest XCAR video centers on the new Gen 3 MINI Race Car. It starts life as a Cooper S but gets its 2.0-liter turbo four turned up to 275 horsepower. Add a full racing cage, racing slick tires, a sequential gearbox, adjustable dampers and a curb weight of just about 2,500 pounds and you get a hardcore little Cooper.
Also, listen to he sound of that engine. Holy crap. As they put it, it's the crazy cousin of the Cooper S you don't invite to parties because it will fuck things up.
Can we get this series in the U.S., please?