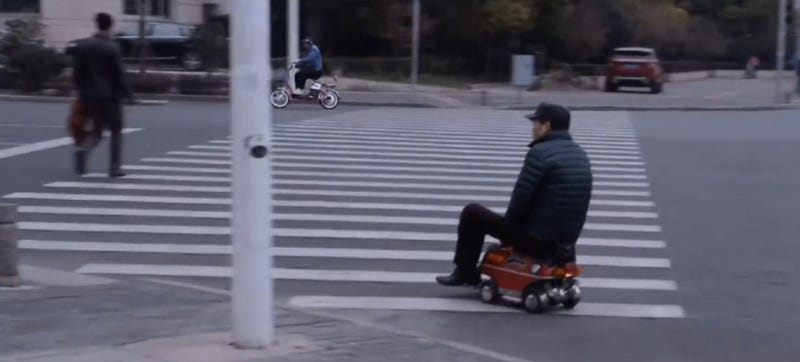 Shanghai is supposed to have the worst traffic in all of China, which is saying something. Rather than put up with nightmarish jams, this guy built his own microcar to get around.
Here's RT's full caption for this great inventor.
A 60-year-old inventor named Xu Zhiyun took to the busy streets of Shanghai Wednesday to battle what is widely considered to be the worst traffic in China in a unique, home-made mini car he has assembled himself. As one of the world's smallest cars, it measures just 60 cm (23 in) in length, 35cm (13 in) in width and 40 cm (15 in) in height. It took two years for Xu to build the automobile at a cost of 1,500 yuan (€196). Equipped with an engine, an accelerator, braking devices and a gear system, Xu's invention works like any normal car and even has a sound system with 500 songs stored inside.
I'm not going to say it looks like the fastest way to get around, or that it looks any more weather-friendly than a scooter, but I applaud this guy's originality.
Also, sweet sound system.