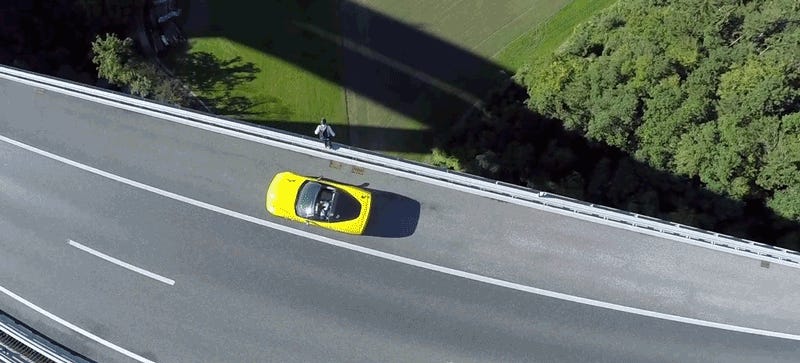 Next time, take the car with you, dude.
This guy shot a video of himself getting a very quick ride to his BASE jump spot in a yellow Corvette. That's very neat.
But I'd have liked it better if the car had gone with him.
---
Contact the author at raphael@jalopnik.com.