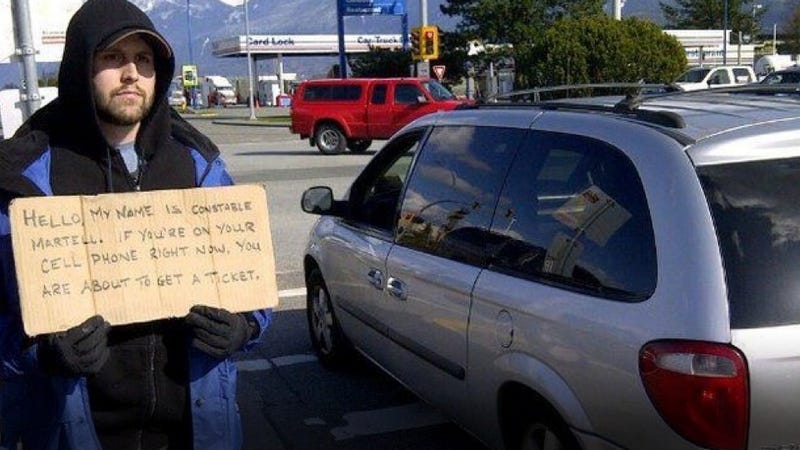 Distracted driving is bad, but even inattentive drivers tend to jump-to when they notice a white American sedan with black steel wheels pull up next to them. The City of Vancouver's solution? Cops dressed up like transients. Tricky tricky, Vancouver. UPDATE!
The Canadian Constables are operating on the theory that those who might notice law enforcement might not pay attention to transients and their signs. Or, conversely, if they do notice the signs they'll quit their yapping and go back to driving.
If you can't read the sign, here's what it says:
HELLO, MY NAME IS CONSTABLE MARTELL. IF YOU'RE ON YOUR CELL PHONE RIGHT NOW. YOU ARE ABOUT TO GET A TICKET.
UPDATE! As some of you have pointed out, this constable is actually from Chillwack, outside of Vancouver. Here's some more background on him and another image from Reddit.
(Hat tip to Jordan!)
Photo Credit: Danger Ranger