So you want a Lamborghini Murcielago, but you think it's a bit too tame, safe and common. Well, have we got the solution for you!
How about 2,000 horsepower at the rear wheels? Say hello to the Murcielago LP2000-2 SV TT, but you can call it "The Stig" for short.
The Stig is the culmination of a ton of effort and modifications to David Wiggins' Murcielago LP670-4 SV. The car is now rear-wheel drive instead of the standard all-wheel drive. In total, 550 pounds were shed from the Murcielago.
Then, nearly everything under the hood is custom built. It has a new exhaust, throttle bodies, huge cold air intakes, and a Garrett turbocharger. At the end of the day, this nutso Murcielago has 2,000 horsepower... at the rear wheels.
No matter how wide the tires are, they aren't wide enough. That is insanity. Basically the horsepower of two Veyrons through two wheels. Holy schnikes!
G/O Media may get a commission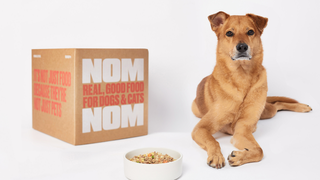 Then, to get the Stig motif, the car is all white with matte black accents. Looks awesome. We'd ask for a ride, but we value living.