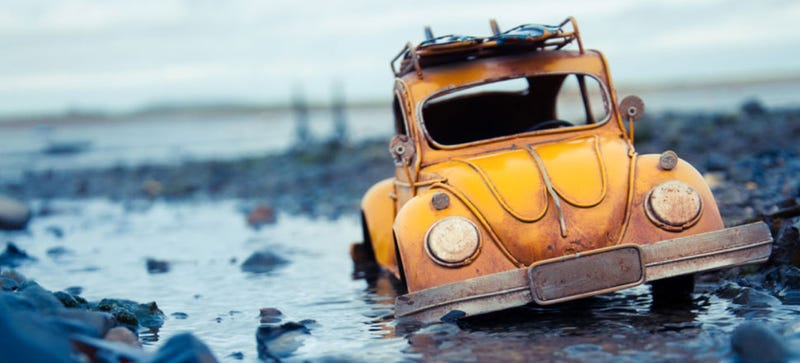 Kim Luenberger is a Swiss photographer studying in London, and she has an unusual knack for taking photos of toy cars in interesting environments. That's a pretty specific skill, but, as you can see in the photos, it's easy to appreciate, like Petrolicious does.
She has a particular fondness for old air-cooled VW toys, which I'm quite down with, but there's also some nice old Minis and Vespas mixed in, too.
Here's some samples, but it's worth seeing them all over at our pals at Petrolicious.