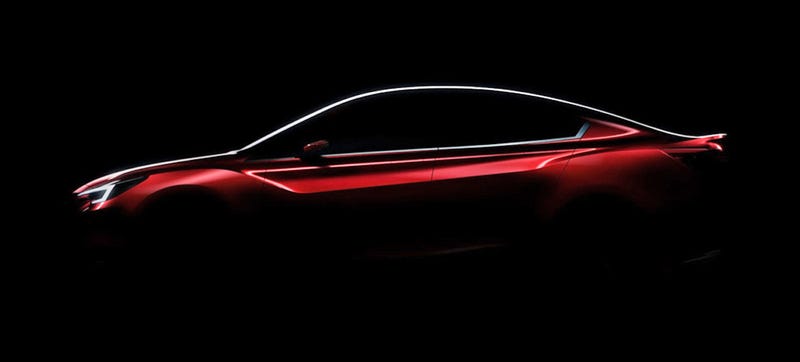 Subaru is unveiling a brand new Impreza concept at the Los Angeles Auto Show next week, and that's all well and good. But while the company just released this weird teaser image, we pretty much already know what it's going to look like.
And that's because Subaru has already revealed a hatchback concept of the same car at the Tokyo Motor Show a couple of weeks ago, so imagine it's a lot like this, but, you know, less hatchy:
If anything, I'm mostly just excited that this car looks somewhat distinctive and aggressive as an Impreza should, instead of the bland-economy-hatchback-is-that-a-Kia?-looks of the past few non-WRX models.
Expect to see the real-deal at some point early next year, with sales of the new Subie coming a few months after that. Because that's how these things go.
---
Contact the author at ballaban@jalopnik.com.
Public PGP key
PGP fingerprint: 0D03 F37B 4C96 021E 4292 7B12 E080 0D0B 5968 F14E