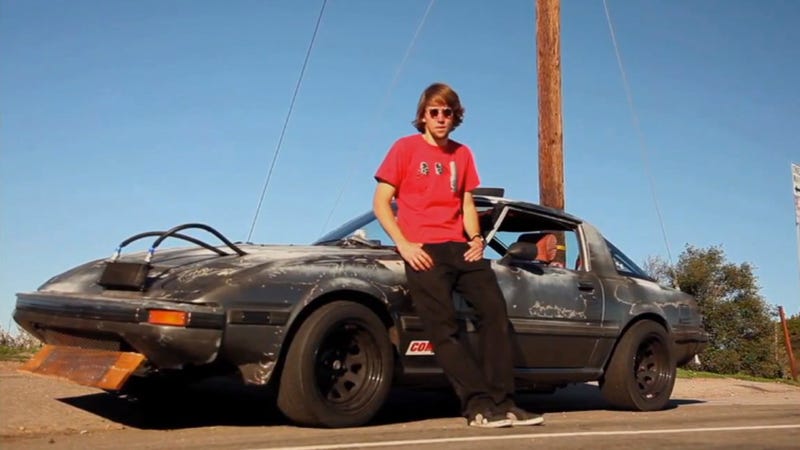 Remember the badass rat rod RX7 that 21-year old Corbin Goodwin built in his parents' driveway? We all loved it here. Welp, it's for sale. Now it can be yours.
In a video to thank people for checking out his car on the internets, Corbin announced that he is now looking to get rid of the RX7. The reason?
He says he's out of money.
That means that many of the additional mods he wants to make to the car  won't come to fruition. He doesn't say how much the car will go for, but it is rather famous now and we know it cost $13,000 to build. Don't expect it to be super cheap.
But like any good car guy, being out of money isn't actually the real reason. Corbin wants to use that money for a new project: What sounds like a pretty interesting drift car. He describes it in the video below.
Any guesses as to what it could be?