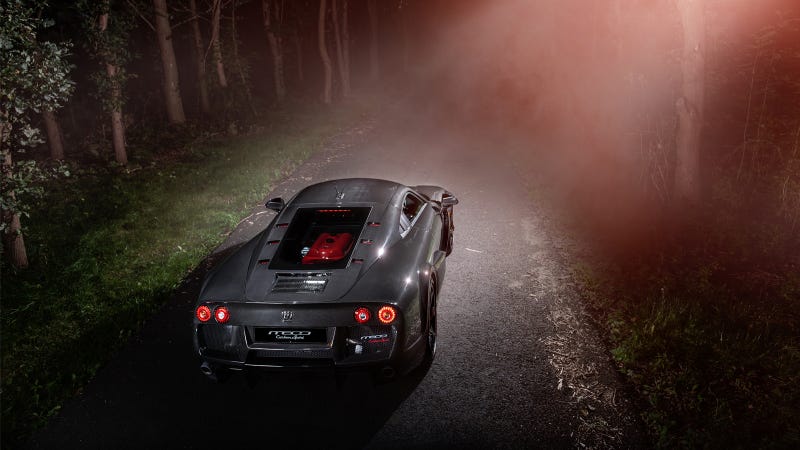 Welcome to Midnight Oil, where we keep you awake with pornographic images of cars that are sure to haunt your dreams.
This Noble M600 is all carbon fiber, and it wants you to know it. With 600 horsepower from it's Volvo-sourced Yamaha V8, and barely any weight to carry, it also wants to terrify the crap out of you.
I saw this M600 at the Paris Motor Show last year with ace photog GF Williams. GF got a chance to really take some pics of the car when it wasn't in a convention center, and, as always, it's some great work.
Dream sweet dreams folks.
If you have a picture that you own the rights to and would like it featured for a future Midnight Oil, shoot an email to travis at jalopnik dot com with the subject "Midnight Oil."