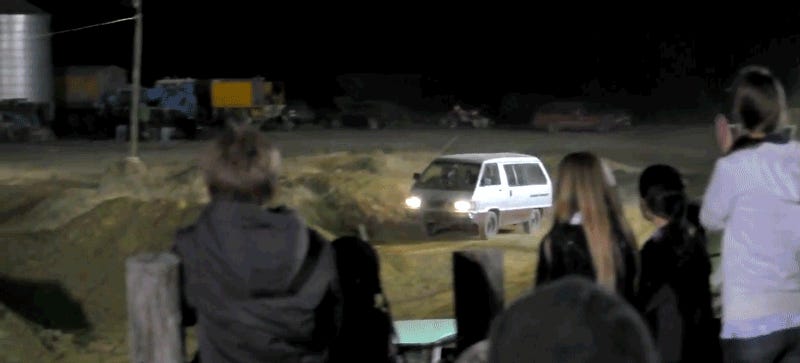 A 1980s-era Toyota Van (aka the MasterAce aka the Passenger Van aka the Wonderwagon) is not built to tackle the ups and downs of a motocross track. So what happens when you drive one on there anyway?
Here is the result of one such experiment, as performed by "Crazy Benny" in some kind of down under freestyle show back in 2011. Benny commented on this video last year, "still the scariest vehicle I've jumped."
Benny appears to have escaped unharmed. The fate of the Van is less clear.
---
Contact the author at raphael@jalopnik.com.