You're Spanish Volkswagen subsidiary Seat. You put out a front-wheel drive car that manages an awesome 7:58.4 lap time on the 'Ring. What do you do about it? Gloat? Well, you definitely do that, but you also put out a special performance pack to celebrate this act of driving really fast.
This is the Seat Leon Cupra 280 with the Sub8 Performance Pack. Clearly, "Sub8" refers to its under-eight minute 'Ring run time. (Clearly.) And when you opt to make the first front-drive car with such a time even better, you get 30 mm larger Brembo four-piston brakes, special 19 inch wheels, Alcantara and leather bucket seats, and the option of semi-slick Michelin Pilot Sport Cup 2 tires.
Seat even notes that their Pilot Sport tires are £540 less than the ones you can get on the Renault Megane RS 275 Trophy-R, which stole the FWD 'Ring record from the Seat earlier this summer. And they're not bitter about it at all. No, sir.
The new optional package is priced at £2,025, or about $3,400 in our money if the Cupra was sold here, which it sadly isn't. That's a shame, because I'd take one over a Volkswagen Golf R in a heartbeat.
G/O Media may get a commission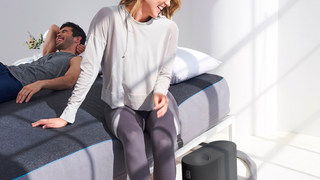 Eight Sleep Pod Cover