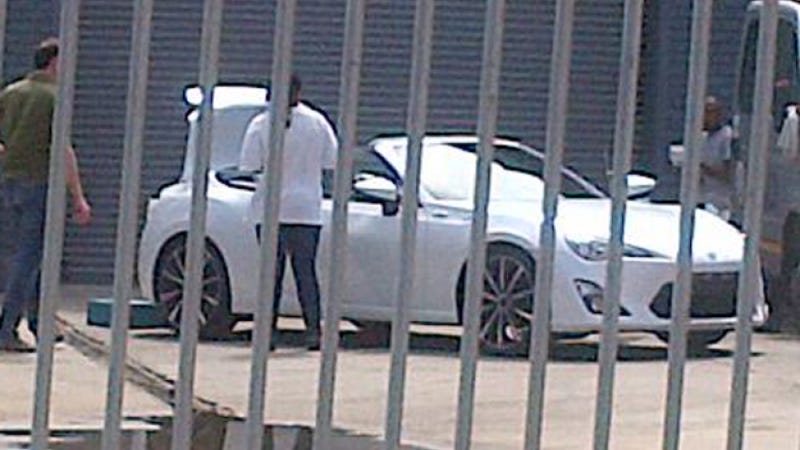 We've known for some time that Toyota has been working on a roofless version of the sportscar we know as the Scion FR-S. Today, we know what it will look like.
Say hello to the FR-S convertible, which was spotted in Cape Town, South Africa. Some intrepid enthusiast snapped some photos, which were then sent to the FT86 Club forums and South Africa's Carmag. 
As we've said here many times before, and as I too can personally attest, the Toyobaru twins are a hell of a lot of fun to drive. Getting sideways in that thing with the top down on a sunny day is definitely on my to-do list this year. 
The actual debut will happen next month at the Geneva Auto Show. Let us know what you think. Will the FR-S be better without a roof?