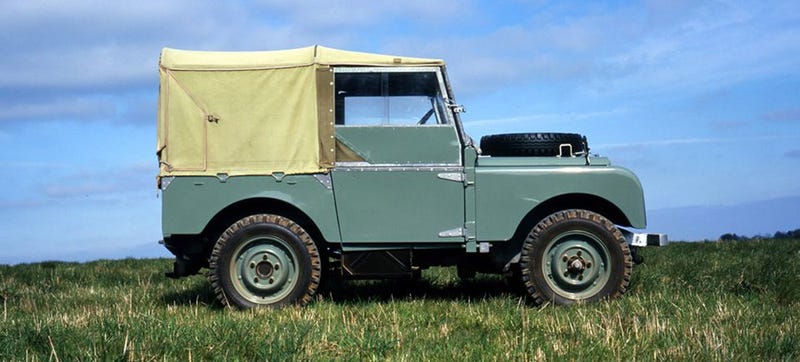 Truck Yeah
The trucks are good!
On April 30th, 1948 the very first Land Rover made its public debut at an auto show in Amsterdam. Maurice Wilks, then-chief engineer at Rover Cars, had drawn it up with inspiration from the Willys Jeep he used on his farm in England.
As World War II wound down, Great Britain was in shambles and a lotta folks were wondering what the hell they were going to do with all the factories that had been stamping out war machines and employing the masses.
Wilks' design for a "civilian, peace time, go-anywhere vehicle" struck a chord with the public, so he and his brother Spencer (Chairman of Rover) had the export product they needed to keep their assembly lines running. Here's a great little three-minute history of the now-iconic 4x4's conception:
The Range Rover joined the lineup in 1970, and by 1976 Land Rover had stamped out a million 4x4s