Welcome to the 2014 Savies, where we look at the current candidates for the Save of the Year. The closer the death-defying call, the better.
"You Better Get Some Frequent Flyer Miles With That One, Baby."
A Mustang drag racer with 2,000 horsepower underfoot started off the 2014 Save of the Year contest when he nearly went airborne this February. He just barely saved himself from an even bigger wreck than he had.
"I Never Want To Have To Dodge A Tire At 120 MPH Again!"
That's how IndyLights driver Lloyd Read described his near miss with a loose wheel from a crashed car up ahead on the course. I can understand that.
G/O Media may get a commission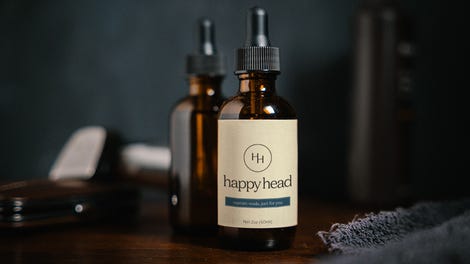 Race Car Driver Cuts Through Entire Field Unharmed
The British Touring Car Championship is known for its packed entry lists and massive crashes, but VW driver Alain Menu somehow managed to miss the entire field when he slid across the grass at Donington earlier this year.
"Didn't We Do Well? Fuck Me!"
The Nürburgring Nordschleife is already the most daunting track any yobbo can get on without much trouble even when everything goes well. When you add in slow traffic, crashing cars up ahead, or both, things can go very wrong. These two Subarus barely made it out unharmed.
"Uff! Chardonnet With A HUGE Moment!"
This is what the rally community calls 'a moment.' Citroën WRC driver Sébastien Chardonnet barely kept his car on two wheels launching off an embankment at Rally Finland.
"They Both Saved 'Em. How'd They Do That?"
Everyone chides American oval racing for never having to turn right. Well, watch the clip and you'll see plenty of steering that way, with Dylan Kwasniewski and Brendan Gaughan mega super Tokyo drifting through Nationwide's race at Chicago this year.
"Oh Nothing, Just Jumping Over A Motorcycle Crashing Into Me, Watchu Doin'?"
This guy wasn't technically operating a motor vehicle at the time, but I think he deserves a Save of the Year nomination, hopping over a competitor crashing out of a West Virginia race. The best part is he never drops the call.
Two Sprint Car Drivers Pull A Crashed Competitor To Safety
Again, not exactly the save you think of, but desperately heart wrenching, particularly in the context of what sprint car racing has seen this year.
This May Be The Greatest Runaway Car Save Ever
This is why you always leave a note. I mean, uh, why you always remember to set the parking brake. Nice catch.
"We Were On Pace For 196 To 197"
This is what it looks like when you spin out on a dry lakebed at 187 miles per hour. What's great is that these GT-R tuners can't wait to get back out and chase a land speed record.
Those are all of the fastest, closest, greatest saves of 2014. Which one do you think deserves the title of the Save of the Year?