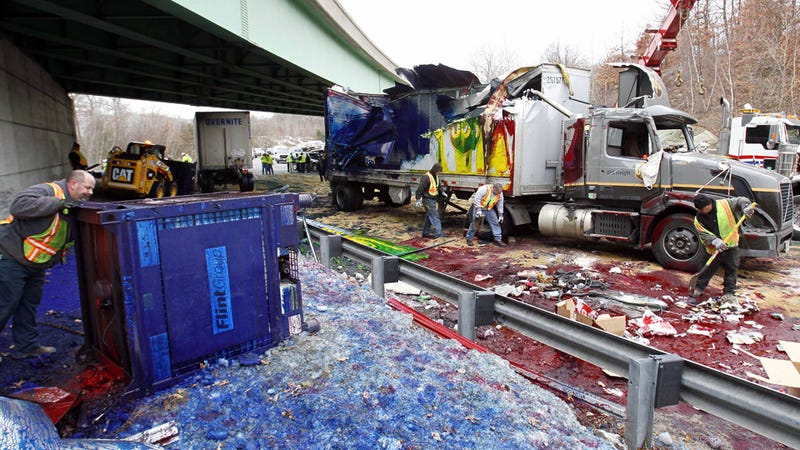 A truck carrying 8,000 gallons of printer ink flipped over on an interstate in Peabody, Massachusetts this morning, resulting in what must be the most colorful car crash in history. No one was injured, so we can feel free to enjoy the beautiful aftermath with child-like glee.

The photo above, snapped by Winslow Townson for The Boston Globe, shows the technicolor aftermath.
Joe Ferson, a spokesman for the Massachusetts Department of Environmental Protection, confirmed in a statement that 16,000 pounds of red, blue, and yellow ink cartridges from an Indianapolis-based printing company were involved in the crash, though thankfully, the Globe reports, "Ferson said there is no evidence the yellow ink was released." My investigation of the photograph to the left resulted in a different conclusion.
[via Gizmodo]