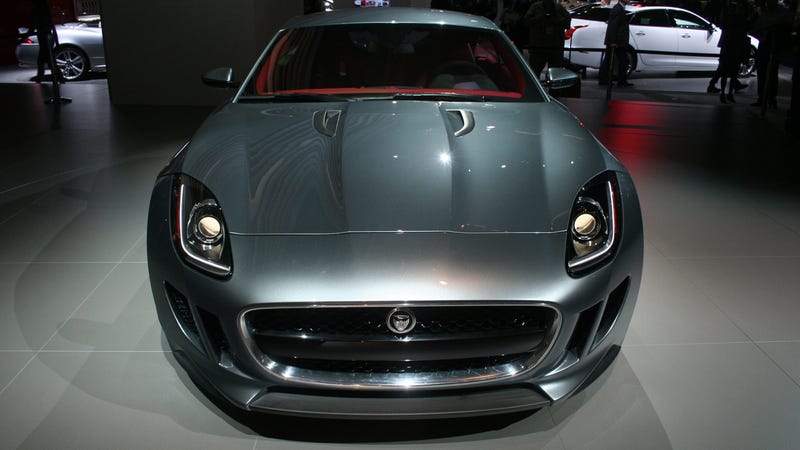 Listen, Jaguar's next car is going to punch pretty much every other car right in the sack, looks-wise. Performance wise? With the KERS-like, electric push-to-pass button, the Jaguar C-X16 can challenge a Porsche 911. Without it? We'll have to see, won't we?
As we learned earlier, the concept is powered by a supercharged three-liter, dual overhead cam V6 producing 375 hp and 332 lb.-ft. The hybrid drive system adds 94 hp by way of a button that can get it from 50 to 75 mph in 2.1 seconds. That does sound like fun, now that you mention it.
Did we mention the 8-speed gearbox with the same start/stop feature as on Jaguar's XF sedan. Yes, it has that too. Jaguar boss Adrian Hallmark said, the C-X16 would sell for 60,000-80,000 euros. But whether the result for US buyers is the currency-exchange nightmare those figures suggest, remains to be seen.
[gallery 5839664]Who cares? With a face like that, who needs money in the bank?