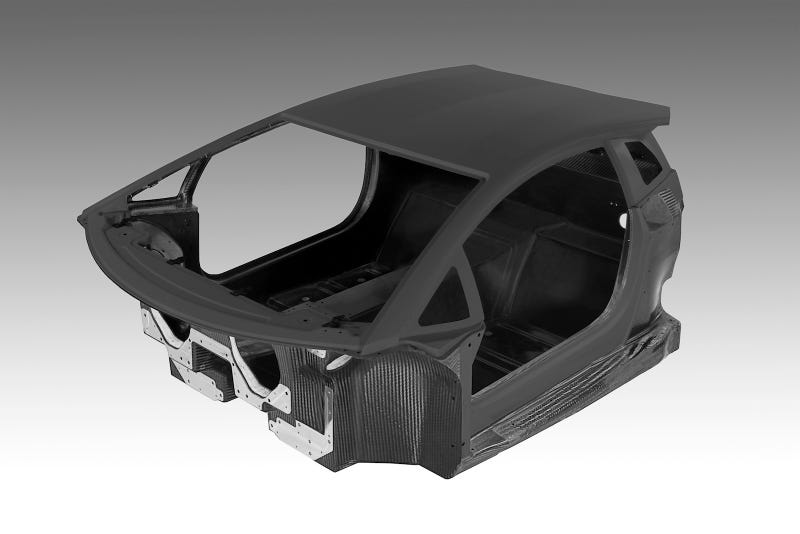 Lamborghini is revealing its so-called LP700-4 Murciélago replacement piece by piece. Last time it was the pushrod suspension. This time, it's the swank carbon fiber-reinforced polymer monocoque Lambo's building in-house. Lighter, stiffer and with more golf-club goodness than before.
The point is to combine passive safety with high torsional rigidity for a more responsive ride. Simply, the monocoque is a load- bearing structure that functions as a single component, even though Lamborghini builds its shell from several individual parts. Some elements use carbon-fiber braiding for crash-energy absorption. Together, after a curing process, they act as a single element. Unlike the McLaren MP4-12C, which uses a carbon-fiber tub, the Lamborghini setup includes both tub and roof structure. The whole bit weighs only 324.5 pounds. The monocoque connects to aluminum subframes that carry the suspension, engine and transmission.
So what's the golf-club connection? Last year, Lamborghini partnered up with golf-equipment giant Callaway on a new carbon-fiber material dubbed Forged Composite. Lamborghini's using it for its chassis, Callaway on its golf clubs.
We'll likely see some user overlap at country clubs next year.