1st Gear: The EPA Locks It Down
One of the biggest questions—and there are many—surrounding the Donald Trump administration is how it will approach regulating fuel economy and emissions standards. Trump himself has said his administration would review those standards and possibly lower them, ostensibly in the interest of jobs and business growth.
But yesterday the Environmental Protection Agency dealt a possible blow to those aims by finalizing the Obama-era plan that requires automakers to more than double their fleet-wide fuel efficiency by 2025. As Forbes notes, those standards require an aggressive standard of more than 50 MPG for each automaker.
The aim of the EPA's move today seems to be to set the table so it would appear backward and anti-progress if, under the new President, the agency were to let automakers off the hook after the EPA ruled that they could meet the new standards. The move also gives ammunition to Democrats who will be fighting to preserve the 2025 standard.

"Automakers have a wide range of technology pathways available to meet the [new] standards," the EPA said in its statement Wednesday. "[The new] standards are achievable with very low penetration of strong hybrids, electric vehicles and plug-in hybrid electric vehicles. This finding is consistent with the conclusions the National Academy of Sciences found in a comprehensive 2015 study," the agency stated.
But can't the Trump administration work to undo that? It can, but as Automotive News puts it, it's going to be an uphill fight against the bureaucracy:
The rules would remain vulnerable to changes by Trump or a future administration, which could order the EPA to issue a new rule undoing the current one.

But that would be a protracted process, subject to the full complement of notice and comment requirements. And it would mean overturning thousands of pages of agency science underpinning the current standards and surviving an inevitable court challenge from environmental groups.

A formal midterm evaluation of the standards, as required by law, has been under way since July to determine whether the final four years of the program are appropriate, or whether they needed to be modified. The EPA said its analysis of fuel economy improvements and feedback from automakers has shown no reason why the 2022-25 model year greenhouse gas standards should be changed.
G/O Media may get a commission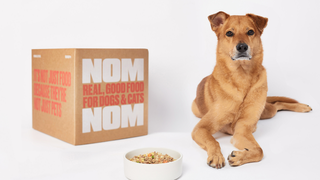 We'll see if it's a fight Trump and his people want to pick. As for the automakers, here's where they land, according to their lobbying group in Automotive News:
But the Alliance of Automobile Manufacturers blasted the move as an attempt to "rush out" the proposal before Trump could take office, calling it an "extraordinary and premature" move that short-circuits the evaluation process.

Just weeks ago, the alliance wrote a letter to the Trump transition team calling for a broad review of all regulations and urging the incoming administration to consider barring the EPA from issuing any proposed determination on the appropriateness of the greenhouse gas standards until Trump's administration could lead talks between carmakers and regulators on the final years of the rule.

"The two pillars of this important fuel economy program since day one have been the concept of One National Program and the equally important commitment to a rigorous, fact-based midterm review," the alliance said. "Now, it seems, both pillars have been compromised. There is neither One National Program nor a credible midterm review."
This should be interesting.
2nd Gear: GM Loses $9000 On Every Chevy Bolt It Sells
Years ago Fiat Chrysler boss Sergio Marchionne jokingly begged people not to buy the electric Fiat 500e, because the company lost $14,000 on each one. That's because it largely existed to satisfy emissions requirements in the California states.
The new Chevrolet Bolt is the same story, according to Bloomberg. The Bolt stands to cost GM as much as $9,000 per sale. But GM also gets a ton of zero emission vehicle credits it can then sell from the Bolt as well. Here's the math:
But GM has reasons beyond compliance to promote the Bolt, according to Tim Mahoney, Chevy's chief marketing officer. For one thing, it lures younger, technologically savvy buyers who probably wouldn't have considered Chevrolet, he said. "It's a statement about what we can do for the Chevy brand."

The Bolt has a 238-mile range, which gives it an edge over mass-market electrics that have been around for a while; the Leaf can go 107 miles on a single charge, the Fiat 500e just 85. GM will also have a jump on Tesla Motors Inc.'s first and hotly anticipated mass-market offering, the Model 3, due late next year. The Bolt will be available in California and Oregon this month, with states added through 2017. GM also plans to sell the Bolt in China and Europe.

Here's how the math works for GM in California. Let's say it sells a total of 219,962 vehicles in one model year (as it did, in fact, in 2015). To avoid heavy fines or the threat of getting shut out entirely, it would need state-awarded ZEV credits equal to 14 percent of the total — or 30,794. That would mean finding buyers for 7,698 Bolts, earning four credits for each, or 10,082 Chevy Volt plug-in hybrids or a combination of the two.

"EVs are compliance vehicles and GM knows this," said the CarLab's Noble. "The Bolt will take sales from all of the other vehicles on the market, and GM will get a lot of credits."
That story also goes into how, during the Trump administration, California (and the states who follow its regs) will be set up to be the clean-air crusader, and won't likely be backing down on these aggressive emissions and fuel economy standards anytime soon.
3rd Gear: Trucks, Though
Meanwhile, back in reality, trucks, SUVs and crossovers continue to drive sales. November sales aren't finalized yet but they may be strong enough to break a streak of declines, reports Automotive News:
Nissan Motor Co., Toyota Motor Corp. and Ford Motor Co. posted higher November sales on strong light truck demand and fatter discounts.

Sales advanced 7.5 percent at Nissan last month, with deliveries rising 8 percent at the Nissan division and 3.6 percent at Infiniti. At Toyota, volume rose 4.3 percent behind a 5.3 gain at the Toyota division. Deliveries slipped 1 percent at Lexus.

Ford posted a 5.1 percent rise in November volume. Sales rose 4.6 percent at the Ford division and 19 percent at Lincoln. Ford's retail sales rose 10 percent while fleet shipments dropped 9 percent.

When other automakers release results later today, U.S. light-vehicle sales in November are forecast to rise about 3.8 percent from a year earlier, based on a survey of analysts by Bloomberg.
4th Gear: Big Data From Little Cars
The cars of the near future will increasingly be like smartphones on wheels, with apps and cameras and sensors capturing all sorts of data. Managing that data is about to become a multibillion-dollar industry, reports The Detroit News:
Their sensors will capture sight, sound and motion and transmit the information to the internet quickly and affordably. The $100 billion app economy built on data from smartphones would look small compared with the $750 billion in revenue produced around cars.

The forecast has automakers buzzing. As they accelerate spending on developing self-driving cars, they're devoting enormous attention on what to do with data that those high-tech devices generate — beyond making the drive automated. Among the possibilities: selling details about driving patterns to real estate developers or using it in personalized insurance calculations.

But the road to such a future could be more treacherous than traditional giants of the auto industry expect. They're assuming the costs of sensors will fall enough to justify data collection efforts. They're betting they can easily transfer the data, though it could be thousands of times the volume discharged by smartphones. And they're hoping their role — and moneymaking potential — in the new realm isn't marginalized.
That is kind of a scary reality to think about.
5th Gear: Stop Marketing To Millennials

Dealers, stop marketing to millennials! That's the advice marketer Brent Wees gave at a dealer summit in San Antonio, summed up by Wards Autos. Just treat people well and give them good deals.
People over age 50 buy 60% of new cars, yet only 10% of automotive marketing aims directly at them, he says. "Experts tell us we have to market to Millennials because they are different. You can do age-based marketing all day long. If you go down that rabbit hole, I'll sell you a Scion dealership."

Toyota debuted Scion as a youth brand in 2003, but it goes away after the '16 model year. Not only were Scion sales below expectation, but the average buyer in 2011 was a ripe 43 years old.

"All types (and ages) of people want things" from car dealers, Wees says.

That multi-generational bunch frequents dealerships that show integrity, earn trust, appreciate customer loyalty and believe in their products, he says. "You can't get away from that."

Reverse: It's The Car Time

Neutral: Good Move Or Bad Move By The EPA?
Forward-thinking move to help move cars in the right direction or an overreach that consumers won't buy into anyway?