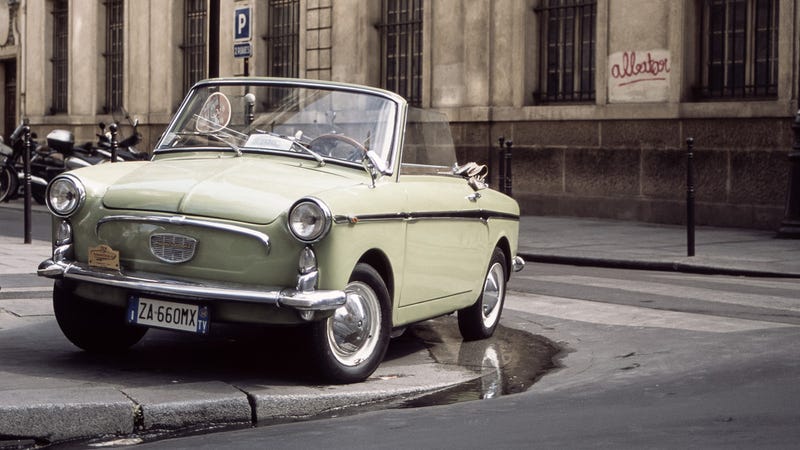 The Fiat Cinquecento might have given mobility to millions, but the Binanchina did the same in a fancier package. Owning one today is a glorious victory over rust, and tons of fun.
Annalisa Maniscalco is a lucky woman. First of all, she lives in Italy. That's a win already. Second, her dad is a car collector, who is very generous when it comes to her daughter. "Take whichever you like" is a risky offer, but he ended up keeping his Porsche and Alfa Romeo Spider. Annalisa wanted the Bianchina.
As a fellow Autobianchi owner who also happened to get a ride in a Bianchina wagon, I can only approve her choice.
Photo credit: miez!