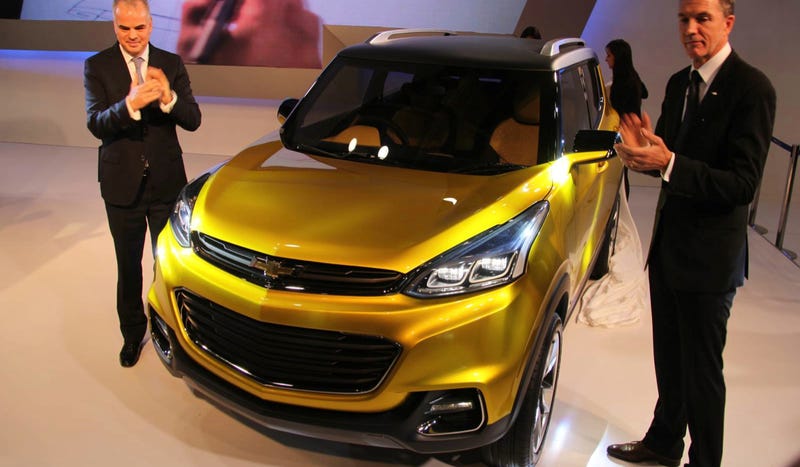 Even without the hamsters, the Kia Soul has been a hugely successful product, being the right size and price for what people want. It's therefore expected other companies would want to replicate it. So here's the Chevrolet Adra, which GM thinks will be a fun subcompact crossover – for people in India.
Shown as a concept today at the Dehli Auto Expo, GM says the Adra is a huge step for its Indian operations because it represents the first vehicle designed for that market by people in that market, at GM's technical center in Bangalore. Which leads us to believe that the production version, expected to look a lot like this, won't ever be sold over here.
Still, let's respect it for what it is, a small, interesting-looking crossover. And you can buy that today in this country, it's just called the Kia Soul.
Photos via MotorBeam.com