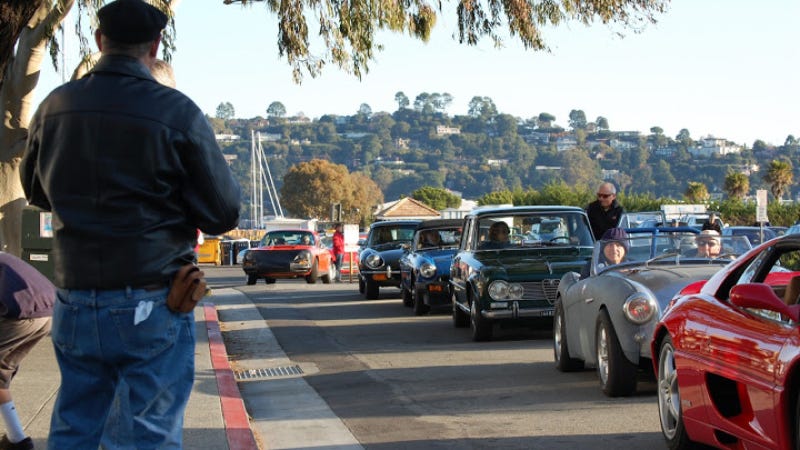 Bowl season can be the worst, especially if you don't care about college football or your team has been kind of crappy the last few years. (I'm a Texas fan, I know what I'm talking about.) So some gearheads out in Sausalito, California have figured out a solution to this: the Anti-Football Run, and it's been going on for 23 years now.
I had no idea this existed until Jalopnik reader Soren Hemmila, editor of the local Marin Scope, pointed it out to me recently. Usually run on New Year's Day, the Anti-Football Run this year gave dozens of drivers the chance to experience some of Northern California's back roads. One organizer puts it this way: "It's a good time, the gag is who wants to watch some dumb college football game you've never heard of when you could be out smelling exhaust on the road."
There are rules to this, however. The car that enters is supposed to be "interesting" and more than 25 years old, although the organizers seem pretty flexible. The result is a fantastic mix of vehicles, none of which are boring.
Take a look at Soren's gallery on Picasa to see what I mean. Old-school 911s? Yes. An E28 M5? Yes. A Ferrari 308? Yes. A Citroën DS? Yes. An early 1970s Nissan Skyline? Oh, hell yes. A bunch of old Alfa Romeos? Even better. 
Check out the gallery and let us know what your favorites are.