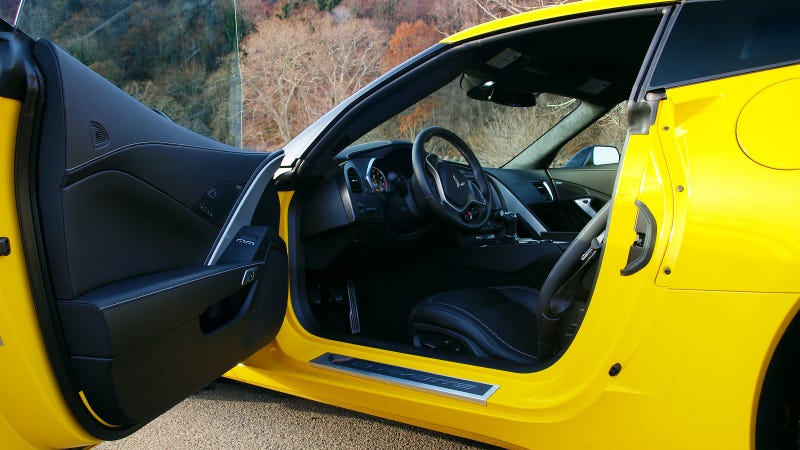 Are there any more controversial fasteners in the world than the ones on the 2014 Corvette? Maybe the ones on the 2015 Corvette Z06?
The C7's Chief Engineer Tadge Juechter graciously answered your questions today, and it probably shouldn't be a surprise those damn things behind the door came up.
Thanks, ncasolowork2:
Can we hide some of those fasteners better?
Tadge:
Most of our customers really like those fasteners, because if you get in a minor fender bender, you can repair it with bolt on panels. Not fixing sheetmetal. Didn't want to add weight to apply a cosmetic cover.
See, Tadge is so cool he'll answer any little detail about his creation:
I couldn't pass up the opportunity to troll. The fact that I got a response was hilarious.
Now, does anyone else want to talk about the fasteners?
Photo: Raphael Orlove