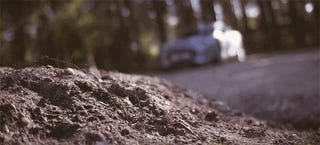 The current Aston Martin Rapide S is a properly fast luxury four-seater. It's got the looks, the V12, enough leather to shock any vegan and a $200,000 list price. Yet nobody will buy it.
That's mostly because Aston Martin has already announced the 2015 car, and instead of a mild facelift, they went with some serious upgrades under the metal including a brand new 8-speed replacing the sluggish 6-speed from the last decade. That ZF gearbox also makes the 2015 Rapide S a 200+ mph car.
It's mid-August now, so I expect 2014 Rapide S sales to start soon...
Let us know if you got a good deal, I'm curious to know how low can they go from that $200K.