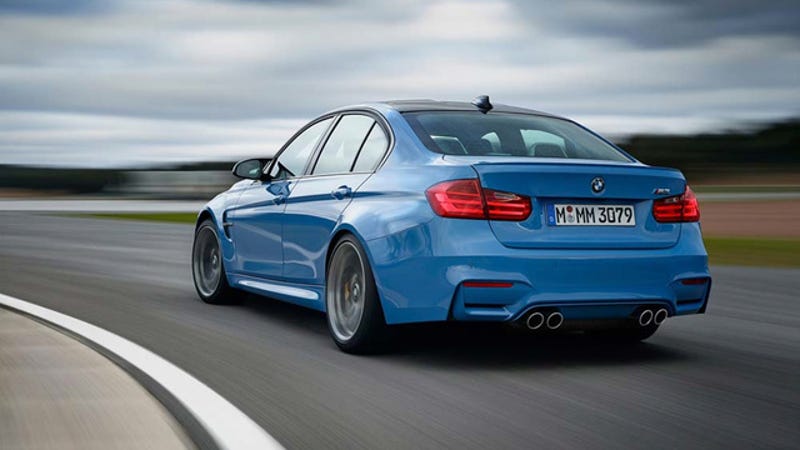 All of the technical aspects of the 2014 BMW M3 and M4 started trickling out today and the focus has been on the return of the six-cylinder to the M3 and the fact it will still have a six-speed manual, now joined by a dual-clutch transmission. But one noteworthy feature has a fantastic name: "Smokey Burnout Control." Just like a Mustang, maybe!
The folks at a place called Top Gear say that the new BMWs will come with this feature and that's the official name. We suspect it's something that comes from a much longer German phrase. Still, how awesome is that going to look in the 17th iDrive menu with the performance drive controls?
If this sounds familiar, it's because the 2015 Ford Mustang is rumored to have a burnout control, too. It's a secret system that was described by sources as "launch control for burnouts."
What's the point of a burnout launch control component? No idea. Will it be some kind of bragging right? Absolutely.
Photo: BMW