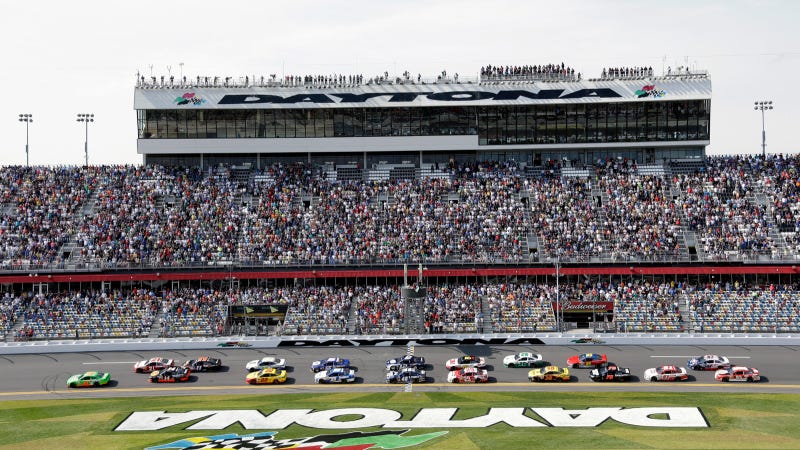 In just a few moments we'll see the start of the Daytona 500, the first race of the 2013 Sprint Cup season and one of the biggest events in all of motorsports. While it will likely be overshadowed by yesterday's Nationwide Series crash, it should be a good race, and one that will hopefully be accident-free.
All eyes will be on Danica Patrick today, whose historic securing of the pole position last week has been drawing big crowds. Then again, Dale Earnhardt Jr. lead the final practice yesterday, and then there's Brad Keselowski, who secured the cup at the end of the last season.
Share your thoughts about the race with us below. You should also follow the liveblog of our man Porsche9146.
Photo credit AP