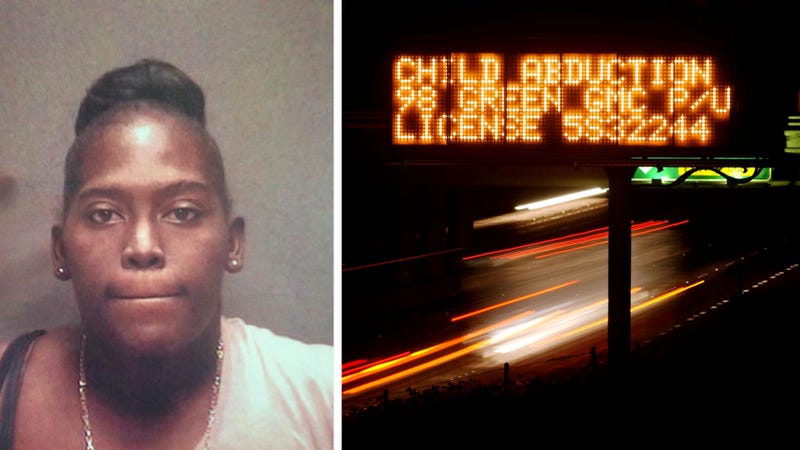 A woman from Galveston, Texas, was just charged with filing a false report after reporting an Amber Alert to local police. An Amber Alert, which launches a massive public search effort to find a missing or kidnapped child, was in this case used in the hopes of finding her stolen SUV.
Mikeshia Taylor originally reported a missing 6-month old named "Jerome," who had supposedly been stolen by Taylor's cousin Valisa Monee Allen and two friends in Taylor's own Ford Explorer.
Turns out, that was just bullshit. Well, not the cousin, the friends, or the SUV, but the baby definitely was:
I can understand wanting to get your Explorer back from your jerk of a cousin, but going to the cops and reporting an Amber Alert is going way, WAY overboard. Huge resources are deployed, including text messages being automatically sent to cell phones in the area, signs being repurposed for Amber Alert details, and cops re-direct their attention to searching for the missing vehicle.
You know, the kind of thing that's required when the life of a child may be at stake. And not your Ford.
Filing a false report is a felony.
Photo credit: Kaitlin McCulley/Getty Images