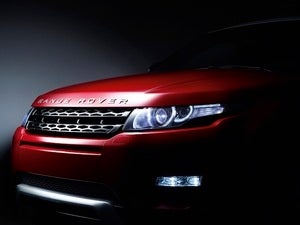 The all-new Range Rover Evoque is a perfect, rare example of a car that's made the long trek from concept to actual product—which speaks volumes of its staying power and innovative design. Even better, the Range Rover Evoque is completely customizable, so no matter what you need, you get the car you want.
Every Range Rover Evoque engine has a variable valve timed 2.0 liter 4 cylinder with direct injection. Advanced turbocharging means it has the power of a 6 cylinder, the economy of a 4 cylinder and the unbridled power to shoot from 0 to 60 in 7.1 seconds as if it was packing 8 cylinders. Even while traveling so quickly, it boasts 28 MPG on the highway, thanks to its extremely lightweight chassis.
To enhance the handling and guarantee high fuel economy, the Range Rover Evoque uses Adaptive Dynamics with MagneRide which scan the road 1000 times per second* to ensure the damper settings are perfect for every situation. For added safety and reliability, it's all-wheel-drive and all-terrain at all times.
And for low-speed protection, 5 surround cameras increase visibility and can be used to reduce the difficulties of off-roading and towing. The cameras can be accessed from a color touchscreen located in the center of the instrument panel.
The eight-inch touchscreen also houses everything from navigation and hands-free phone integration to a superb sound system developed by the acoustic engineers at Meridian. Additionally, adjustable atmospheric mood lighting enhances the entire interior, while a full glass panoramic roof effortlessly complements beautiful Oxford leather seats and 95% recycled aluminum accents.
The Range Rover Evoque keeps its standards high by making sure that everything is customizable. For more information and to start building your very own bespoke Range Rover Evoque, click here.
*Dynamic Package only.