Good morning! Welcome to The Morning Shift, your roundup of the auto news you crave, all in one place every weekday morning. Here are the important stories you need to know.

1st Gear: In Case You're Wondering How This All Happened
One of the weirdest things about the entire Takata airbag recall saga is how not one manufacturer seemed to notice anything was amiss, despite churning out millions upon millions of cars with, essentially, shrapnel-laden explosives potentially lurking in every steering wheel. It turns out, it may because Takata was lying to them, according to Bloomberg:
Takata engineers removed some test results to artificially reduce variability in air-bag inflator performance, Brian O'Neill, a former Insurance Institute for Highway Safety president, said in a phone interview. Takata and Honda jointly hired O'Neill to begin the audit in late October, days before Honda first announced findings of data manipulation.

"We have found examples of what I would call 'selective editing,' where they have left out results not because they were bad results, but because the results that remained were better," said O'Neill, whose hiring hasn't previously been reported. "We found evidence that the report that went to Honda was a shorter version of the original version, and it was a prettier shortened version."

This is basically what your dumb friends in high school tried to do with their homework, except Takata killed a bunch of people.
2nd Gear: Three More States Are Suing Volkswagen
"Leave Volkswagen alone," you cry out, "leave her alone!" But alas, no one will, because VW is not a person, it is a large corporation with very deep pockets and it turns out that if you sue it for violating emissions rules right now, you're probably going to win. Or at least, Reuters reports that that's what three states have figured out:
Three U.S. states plan to unveil new lawsuits against Volkswagen AG on Tuesday tied to the automaker's sale of diesel vehicles with emissions-cheating software, even after they announced settlements with the German automaker in June.

Maryland Attorney General Brian E. Frosh said in a news release that he would disclose details of the Volkswagen suit on Tuesday that accuses VW of violating state environmental laws and defrauding regulators.

New York state and Massachusetts are filing separate lawsuits related to the same issue, according to a source. Frosh said the states are seeking civil penalties, injunctive relief and other penalties.

G/O Media may get a commission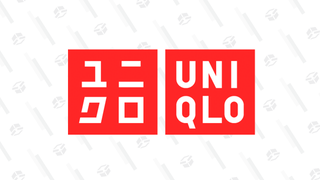 Year-round basics
Uniqlo Summer Sale
You might decry a state beating up on poor, enormous, whatever-the-opposite-of-defenseless-is Volkswagen, but theoretically – theoretically! – money that goes to the states can be used for things like pot hole repair.
So in effect, Volkswagen will be paying to make all of our driving experiences better. Thanks, Volkswagen.
3rd Gear: It Turns Out The Dieselgate "Fix" Won't Properly Fix Anything, Anyway
VW is offering to buy back and/or try to fix its cheaty diesels in the United States, but it turns out that it won't be able to truly fix any of it, Bloomberg notes:
Volkswagen AG's $15.3 billion settlement for cheating on emissions tests fell short in one key respect: even after the cars are recalled and repaired they won't be fully compliant with clean-air laws.

VW's oldest 2-liter diesels covered by the case — including Jetta, Golf and Beetle models dating back to 2009 — will emit more pollution than allowed under the emissions standards the company evaded, the settlement released on June 28 shows. To compensate, VW will contribute billions of dollars to environmental programs.

I'm rapidly becoming a nihilist. Nothing matters.
4th Gear: Fiat Chrysler To Cooperate With The Feds, Fiat Chrysler Says
Fiat Chrysler Automobiles is the subject of investigations by both the FBI and the SEC over the size and the way in which it reported its sales figures. FCA was a bit silent on the matter when we first heard about it yesterday, but Automotive News reports that it plans to cooperate:
FCA, in a statement Monday, said it will "cooperate fully" with a Securities and Exchange Commission investigation into its "reporting of vehicle unit sales to end customers." The automaker also said it will cooperate with "inquiries into similar issues … recently made by the U.S. Department of Justice."

Really, that's the only thing it could say.
5th Gear: A Driverless Car Testing Site In Michigan Is Coming Together
The best place to test a driverless car is definitely out in the real world, since the real world is full of a driverless car's most dangerous threat – idiot drivers. But the second best place for it is on a closed track, where any one of a number of scenarios can be tested, re-tested, and then recorded so that it can be soundly mocked on the internet. Michigan is coming very close to having one of those places very soon, the Detroit News reports:
A site for testing driverless cars at the former Willow Run bomber plant in Ypsilanti took a step closer to reality with the purchase of land for the project.

RACER Trust — the entity tasked with maintaining and selling former General Motors Co. land that was not part of the new company created out of bankruptcy — sold 311 acres at the site for $1.2 million.

RACER and the Michigan Economic Development Corp. said Monday they sold the property to the Willow Run Aresenal of Democracy Landholdings Limited Partnership, which will lease the site to the American Center for Mobility, which has grand plans for what would be a 335-acre autonomous car-testing site.

Knowing automakers, they will eventually test driverless cars on this track and on this track only, then will appear stumped when none of it works in the real world.
Reverse: George Washington Carver Begins Experiments With Henry Ford
By the time World War II began, Ford had made repeated journeys to Tuskegee to convince Carver to come to Dearborn and help him develop a synthetic rubber to help compensate for wartime rubber shortages. Carver arrived on July 19, 1942, and set up a laboratory in an old water works building in Dearborn. He and Ford experimented with different crops, including sweet potatoes and dandelions, eventually devising a way to make the rubber substitute from goldenrod, a plant weed.
Neutral: What Would Be The Best Use of VW's Money?
Now that we, the denizens of America and through our state governments, will likely soon be swimming in sweet, sweet Volkswagen lawsuit ca$h, what should we do with it? Put it into pot hole repair? Schools? Racing schools? Hypothetically, I mean, state governments are corrupt as hell and no one in the public will actually see a dime, this we know, LOL.