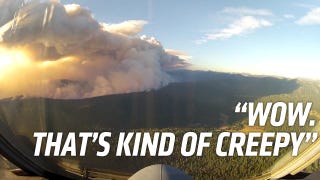 What's it like to drop fire retardant on the Rim Fire near Yosemite National Park? It's "kind of creepy."
Wilderness Collective, a new company in California, promises "epic adventures for men." We tagged along on their very first trip, riding dual-sports through the Sierra Nevada Mountains, from Sequioa to Yosemite National Parks.
Whatever Lamborghini will unveil later this week in Paris, here's a reminder just how eternal a Lamborghini is. In particular, a Diablo from 20 years ago.