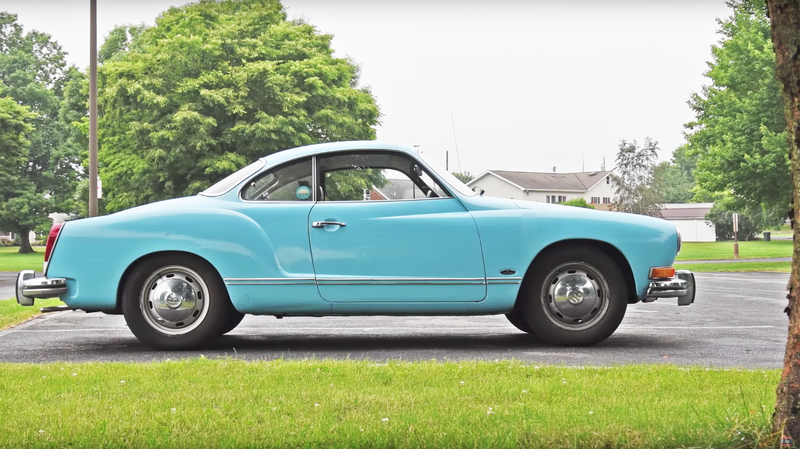 The 1974 Volkswagen Karmann-Ghia is beautiful and flawless in every single way. Especially in this blue. My God, the blue.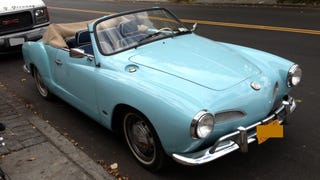 Welcome to Little Car in the Big City, where I highlight fascinating cars I found walking around a town that is known for being bigger than everything else, but where every car is fighting to stand out: New York, New York.
Do semi-fossilized Karmann Ghias make for splendid California surf rods? They do, they do! (via Le Container)
Yes, a Volkswagen Karmann Ghia with a Hitchhiker's Guide theme defied the odds and took the 2010 Cain't Git Bayou 24 Hours of LeMons Index of Effluency trophy.
Welcome to Down On The Street, where we admire old vehicles found parked on the streets of the Island That Rust Forgot: Alameda, California. We're returning to a block that's given us three vehicles already.

Welcome to Down On The Street, where we admire old vehicles found parked on the streets of the Island That Rust Forgot: Alameda, California. When we had the quasi-abandoned '70 Karmann Ghia last month, I got a flood of emails from rusty-state readers who were aghast that such a rare car would be allowed to go to The…