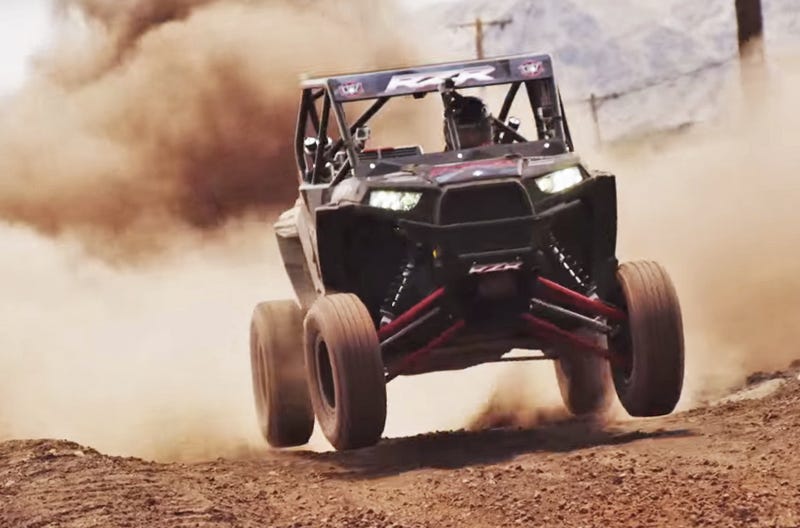 Minnesota-based powersports outfit Polaris has been around forever, but hit serious paydirt recently with the immense success of its RZR UTVs. The vehicles basically blazed a trail into an entirely new motorsport segment that's blowing up. Now it looks like the company's planning an even bigger takeover of the…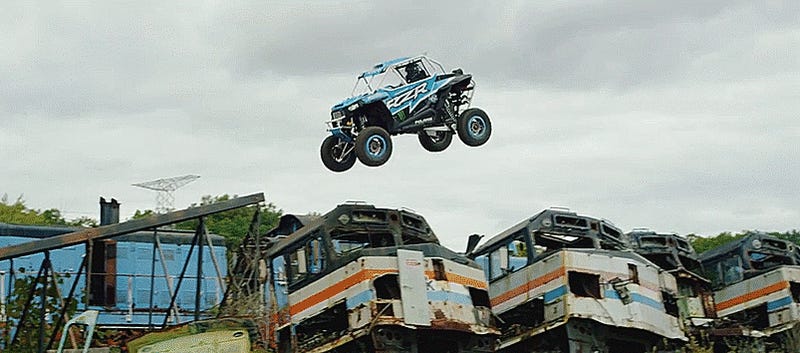 Six months ago this steroidal Polaris RZR blew our minds jumping through buildings and over trains in XP1K3. Turns out they had to have quite a few epic fails before nailing all those stunts.
Side-by-side (SxS) vehicles have surged in popularity on off-road race circuits because of their affordability and accessibility. Rigs like the Polaris RZR are a great value for dollar when you want to get into desert racing, but UTVUnderground does a solid job breaking the whole proposition down here.
The Polaris RZR RJ Anderson punted through oversized bowls, 50/50 log grinds, and a series of other insane backwoods stunts (including a world-record setting 170' jump) was not exactly off the showroom floor. Here's a closer look at how one of the wildest small-scale off-road vehicles ever came together.
The Pikes Peak International Hill Climb is a grueling, dangerous event filled with purpose-built racing machines. This year Doug Siddens, a novice, hit the hill in an off-the-shelf ATV he souped up himself. Here's his story.