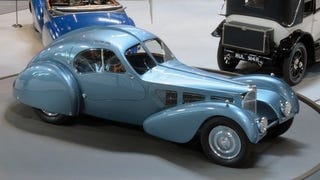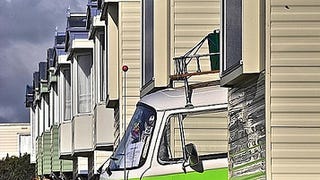 When is your house not a house? When it's a Volkswagen Bus. ("Ja," said Tom, "but can you drive your house to get ein plate of schnitzel? I don't think so.") [via fuckyeahcarburetors]
The Datsun ads were fun, as were the Toyota ads, but it was Volkswagen that first made an art form out of the automotive television advertisement.
The wildly-styled UK Civic Type-R is already a phenomenal handling vehicle and with the emergence of a more raw JDM-only Civic Type-RR, the Brits are starting to feel a bit left out. Not for long.
For quite a while now, Canadians have had an option their neighbors to the south have not had when buying compact cars — an Acura version of the dutiful Honda Civic. That option continues on with the power-plenum enhanced 2009 Acura CSX Type-S, here spotted fresh off the truck, still wearing transit booties. The…
With only 300 examples planned and a Japan only audience, the Honda Civic Mugen Type-RR is a rare bird indeed. Somehow, those crazy Frenchmen over at Nihon Car managed to get their hands on one for a review of the 236 HP little beast. There are things we like and dislike about this car; foremost in the "like" category…