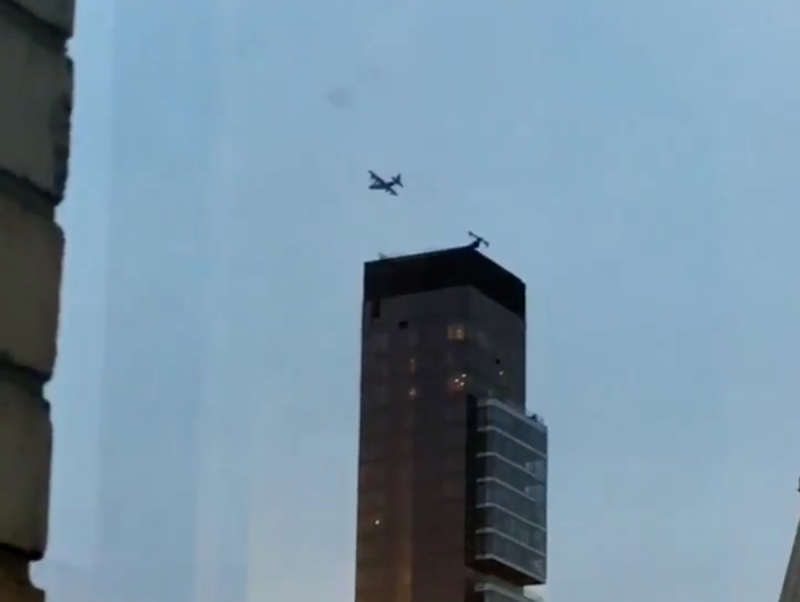 Last Wednesday New Yorkers were bugging out over a massive C-130 military plane doing low and slow laps with a pair of helicopters over Manhattan. The military originally said it was a "routine training exercise," but now it's reported that it was a training exercise for pulling President-Elect Donald Trump out of the…
Dutch F-16AMs and American F-15Cs had at it last April during the Florida and Oregon Air National Guard's composite deployment to the region as part of Operation Atlantic Resolve. The awesome video below gives us an in-the-cockpit look at what it is like to spar with an Eagles high over the North Sea.
I take pride in the fact that I've only ridden for three years, yet I've been to many schools. Early mistakes in my riding career made me quickly realize the importance of practicing my skills. So I turned to various types of riding schools, where I also learned that there are good riding schools and not-so-good…
The California DMV is in charge of overseeing autonomous car testing in the state. Part of that includes ensuring the people operating the fleet of robo-cars are properly trained, but because the DMV is incapable of getting its shit together, that means some companies only require a couple hours of training before…
Contrary to popular belief, not all military training is devised to make you uncomfortable and miserable at the same time. Much of it is designed to make you uncomfortable, but still show you that you can keep your spirits up. Even if that involves making you sing Sexual Healing in a pool of frozen lake water.
Double amputee racing driver, paracyclist and guy who's officially tougher than you Alex Zanardi accidentally hit a guardrail in training today. Of the two, the guardrail probably lost.
Euro-NATO's Joint Jet Pilot Training is conducted by the 80th Flying Training Wing primarily located at Sheppard AFB, in Wichita Falls, TX. This joint operation is co-funded and staffed with instructors from participating NATO nations, and is known to build the best multi-national fighter pilots in the world.
In my fire department, I'm proud to say officers stress safety above all else. They're constantly reminding us to work smooth and never sacrifice safety for speed. But this hasn't been instilled in the mind of every probationary member yet. That's why we train, and why I almost lost my head to a hose coupling.