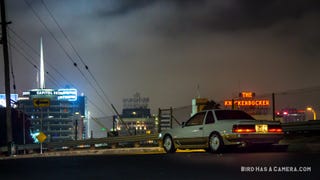 No, not "we" as in Jalopnik, sadly. I wish. The "we" refers to Opponaut couple Bird and Ferrero1911, who recently brought two great cars over from Japan: a 1989 Toyota Soarer Aerocabin and a 1970 Toyota Crown Coupe. Here is the story with some amazing photos.
After we had Engine Of The Day Overload last weekend, I got the usual flurry of emails pointing out the really important stuff I'd overlooked. One engine kept coming up, though: the mighty Toyota JZ!
Toyota will often keep a winning engine design going for decades, as we've seen with the 5-decade R engine. Toyota's inline-six M engine soldiered on for nearly 30 years.
There's not much history to drifting in America... yet. Here's a chance to get in on the ground floor of automobilia by purchasing Takahiro Ueno's D1GP USA-spec Toyota Soarer (aka Lexus SC 400). With no drifting series for 2008 there is suddenly a need to sell the drift machines, making it one of the fastest ways to…