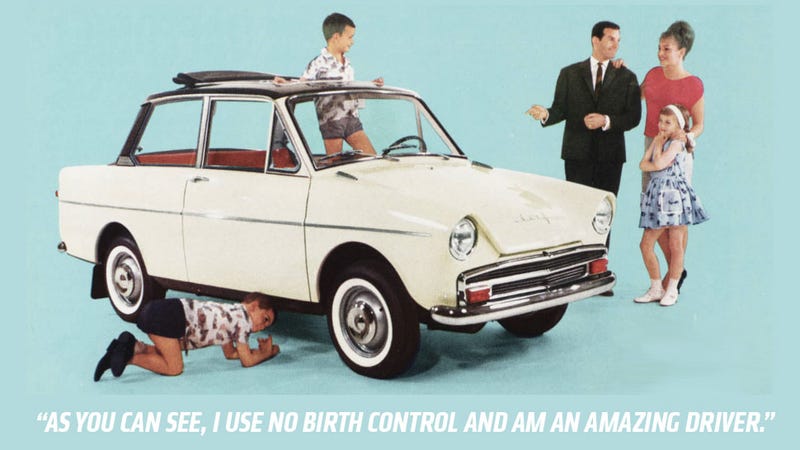 If you're broke, sexy, and really need to learn how to drive in Amsterdam, things are looking up for you. Same goes if you're Dutch, a driving instructor, and really horny, because the government in the Netherlands has decided that it's legal but "undesirable" for driving instructors to be paid in boinkings.
Two years ago in the Netherlands, artist Paul de Kort designed an 81-acre park near Amsterdam's Schiphol Airport. His assignment? To use nothing but landscaping to dampen the noise of airplanes. Such a project had never been attempted—and a crucial element of the design was discovered almost by accident.
Meet Delft University of Technology's student-built electric race car. Watch it lap the Formula Student UK endurance course at Silverstone earlier this month. Listen to it squeal, whine and chirp like R2-D2 having a tender moment with another droid.
The folks at TomTom had good intentions when they shared anonymous traffic data with the Dutch government. They'll use it for improving roads and light timing! Oh, they used it for installing speed cameras? NO MORE DATA FOR YOU!
Van tuning is apparently big in the land of bicycles, Rembrandt and Edam cheese. As such, it's like Ohio in the '70s. Thus, Opel's offering Hollanders a tweaked Vivaro van with a few add-ons from the global aftermarket catalog. It's the Opel Vivaro VPC, based on the company's five-seater long-wheelbase van. It's…
Normally, when commenters post awesome links on the site, we let them have the glory. And we are giving commenter rgseidl all the credit for this one, but we had to bring it to the wider attention of our readership. Imagine all of the glory of the Joie Chitwood Thrill Show, crossed with with rank amateurishness,…
Yesterday at Silverstone, the flying Dutchteam, Spyker MF1, revealed the Formula One livery for its M16 racers. The scheme will combine The Netherlands' national color of orange with Spyker's adopted silver. The colors will fly on October 1st, when the team takes over where Midland left off at the Chinese Grand Prix.…