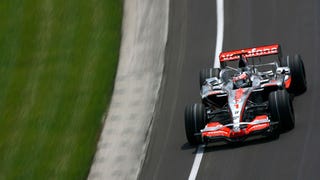 The mysterious circumstances bringing the U.S. Grand Prix to Austin, Texas and the location of the track were both revealed today. Big-bucks former Vikings/Saints owner Red McCombs will provide the funding, and the track will be out in the sticks.
We already told you the United States Grand Prix move to Texas is all about the money. Except now we've learned the $25 million in taxpayer dollars supposedly going to local governments is actually going straight into Formula 1's pockets.
Despite New York possessing the demographics, infrastructure, history and desire to support a stateside return, Formula 1 announced this week the next U.S. Grand Prix is headed to Texas. Here's how — and why — New York get screwed.