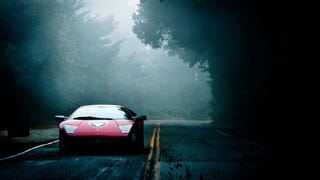 The real hoons of the Targa Trophy weren't the drivers, they were the photographers who had to go fast enough to get out in front of the drivers during the rally.

Targa Trophy cars roared through 300 miles of twisty San Francisco Bay Area back roads as drivers competed for glory. Three squirrels, one bird and a Ferrari suspension died in the process.

The Targa Trophy is this weekend and to kick things off teams ran the I-5 gauntlet from Beverly Hills to San Francisco. Surprisingly no Ferraris burned to the ground and nobody went to jail.