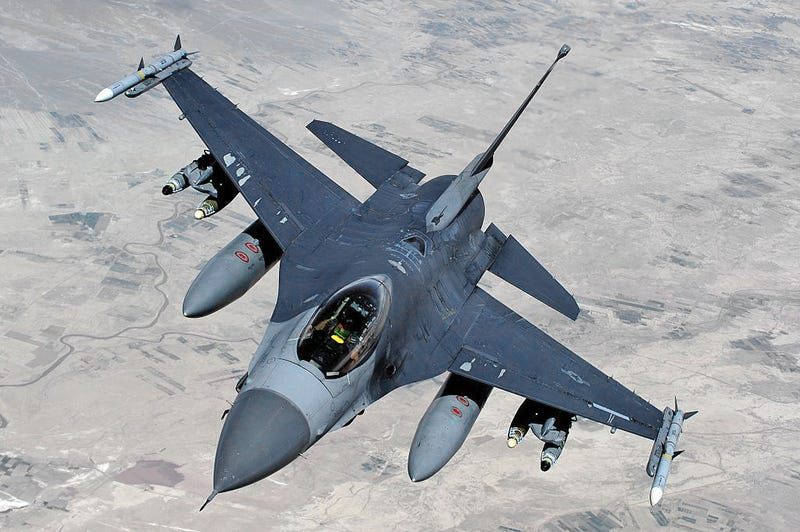 A U.S. Air Force F-16 was struck by ground fire causing damage to one of its horizonal stabilizers during a mission over Afghanistan last Tuesday, according to reports released today. The stricken jet returned to base to make an emergency landing after dropping its external fuel tanks and its air-to-ground munitions…
Thanks to a perception of versatility, reliability and affordability, the Toyota Hilux is the pickup truck of choice for terrorists and mercenaries all over the world. Now, a Florida car dealer is paying $7.5 million for making that association at the expense of a rival Iranian-born car dealer.
This sprawling, three-mile bottleneck of NATO oil tankers and supply trucks shows how easily a blockade of the Kyhber Pass can stop America's war against the Taliban. Yes, Pakistan is fighting our fight against Islamic extremism with traffic jams.
Perhaps hoping to underscore why he gets along so well with Max Mosley, F1 Boss Bernie Ecclestone told The Times he doesn't like democracy and believes Hitler, Saddam Hussein and the Taliban were doing a good job.