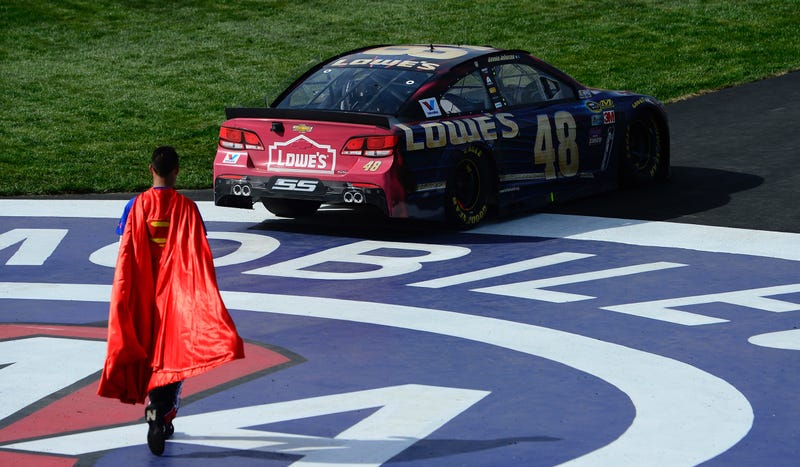 You're never too old for costumes. Here's Jimmie Johnson celebrating his 77th career NASCAR Sprint Cup win after the Auto Club 400, that gave him the 7th most wins in the Cup series of all time. Johnson's car ran a Superman livery to promote the upcoming Superman vs. Batman film, so it's only fitting that he donned…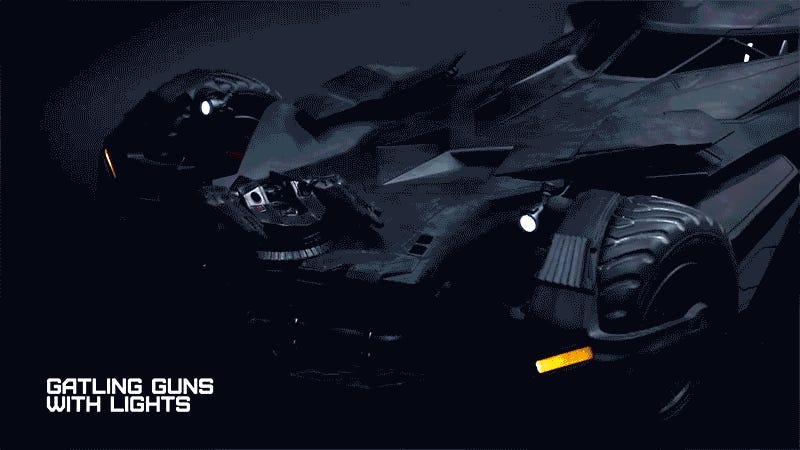 The star of any Batman movie isn't the caped crusader, or the over-the-top villain he's trying to defeat. It's the Batmobile. The Dark Knight's ride has seen countless design changes over the years, but it's always been packed full of wonderful features that always make it the real star of the show.

It's clear Hyundai spent a lot of money and resources on this commercial. Well, on the first 2/3 of this commercial, at least. All the elements are there: massive urban disaster, pretty woman, superheroes. And then some cars show up and... run over the superheroes? Flee, like cowards? I'm not really sure what the…
If we're honest, this is probably what most of us would use our superpowers for 90% of the time. Also, be assured that we know what that car is.
The small town of Metropolis, Illinois actually came before the Superman comic. This didn't stop city leaders and DC Comics executives from dreaming big about using the town as a massive tourist attraction. Here's how the idea came about, and how the '70s oil embargo acted like kryptonite on the whole super idea.
What superheroes have in high morals and immense powers, they often lack in common sense, at least as regards to vehicles. That's the only way to explain the plethora of weird, garish or outright idiotic superhero cars, jets and other nonsense clogging our nation's highways and airspace. Here are 15 vehicles that were…
Alright, so the new Superman movie, Man of Steel, has been out for a bit now, and the reviews have generally thought it pretty ridiculous. Who cares if a bunch of Hollywood types can't get it together? With these five car technologies, you might as well be your own Superman.
Superman's been on minds lately, what with that new movie and the story of a man finding an original Superman-introducing 1938 Action Comics 1 in the walls of his house, and that's got me thinking. You know what else is on the cover of Action Comics 1, other than a very strong man in ankle boots and a bodysuit? A car.
There are so many artificial intelligences that are evil: they try to kill their creator, or kill all humans, or take over the world, or all three. But some AIs do this with charisma and style, while others are complete dicks about it. Here's a look at a dozen computers who must have had "be an asshole" near the…