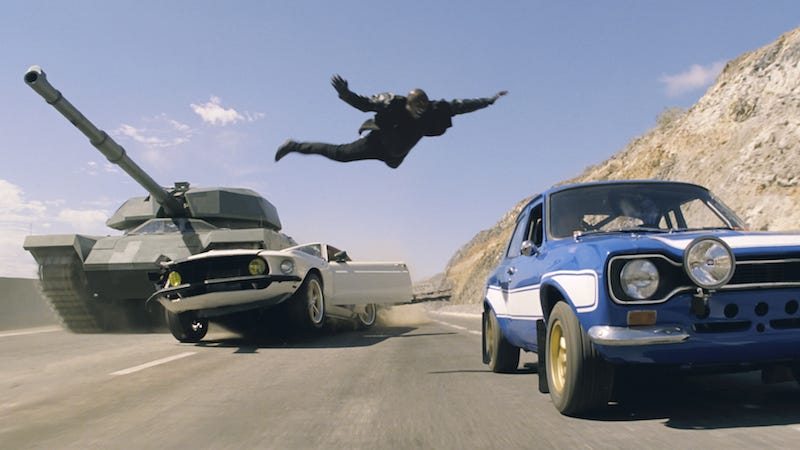 They don't wear capes. They don't have fancy suits of armor. They aren't gods or aliens or scientific experiments gone wrong. They just drive cars. Really fast cars. But the characters of the hit Fast and the Furious movie franchise are superheroes, as much as any member of the Justice League or the Avengers—and their…
Comic-Con 2014 was chock full of amazing costumes, cool art, mind-blowing TV pilots and fascinating encounters. Because even a weak Comic-Con is better than most other events. Here's our complete roundup of all the most incredible things we saw last weekend.
Every once in a while, there's an animated film that has a totally bizarre premise, which should not work at all. And yet, the result is actually kind of great. Gnomeo and Juliet was one such movie, and so is Turbo, the story of a snail that wants to be a race car. Turbo could be the summer's most pleasant surprise.
It's entirely possible that you haven't been paying attention to the internecine continuity of Universal's Fast and the Furious franchise — the most recent chapter of which, Fast Five, just grossed $83.6 million in its opening weekend. Given that it's a series about a pair of guys who steal cars and pose dramatically…