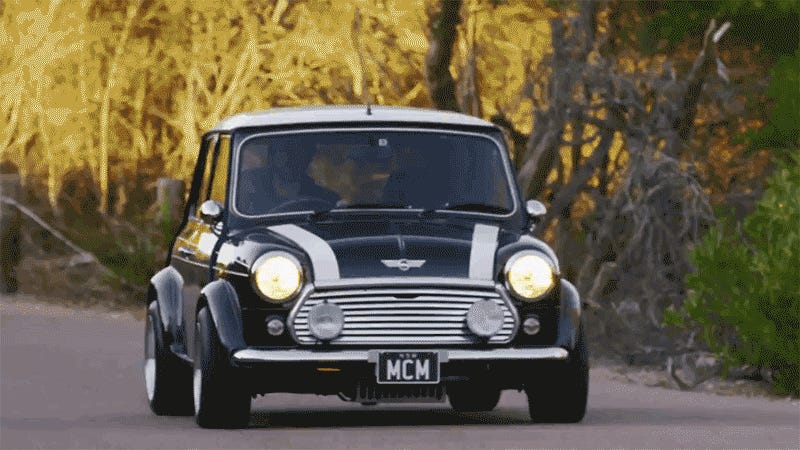 A Japanese domestic market Mini Cooper with a German supercharger sourced from England, packed with Japanese parts only to be run by an Australian ECU on Ethanol. Mighty Car Mods' perfect Mini Cooper is one sweet ride.
Longtime Corvette tuner Reeves Callaway has partnered with Rocky Ridge; a company that generally jacks-up 4x4s, to make this high-riding supercharged monster of a 2015 Chevy Silverado you'll be able to buy at a GM dealer.
There's very little to say about Toyota's 1G-GZE supercharged straight six. Well, except that it was a ghost and it appears to have haunted at least one innocent dog.
So you want to drive your Tesla Model S across the country and pay for zero electricity? Cool story. Tesla says that's not a problem with its fancy Supercharger stations. But how exactly does Tesla build those Supercharger sites?
California developer "Big" Mike Harrah already owns a 3,000-hp hot rod powered by a PT boat's V12. His next project? A Peterbuilt-based rod with a 24-cylinder Detroit Diesel, churning 3,400 hp via superchargers and nitrous. Un. Holy.

Here we have a study in comparative scale. On a 454 or 460, this monstrous B&M supercharger would look normal, but here, perched atop a smaller V8 of unknown displacement, it looks ludicrous... ludicrously AWESOME! Sure, the engine is probably spending most of its time powering just the charger, but jeebus, that…