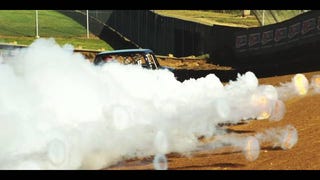 This is one of the real-life-video-game Stadium Super Trucks blowing its engine and shooting out rings of fire. It .Is. Awesome.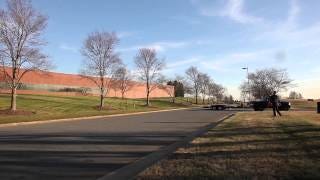 These are the trucks that you'll see in the upcoming Stadium Super Trucks series. Even on relatively small ramps, they get huge air. Like, huge.
Even for many car enthusiasts, the ultimate expression of off-road competition isn't real life Baja racing but rather a rather simple video game from the late '80s called Ivan 'Ironman' Stewart's Super Off Road but known to most as simply Super Off-Road. Now it's coming back.