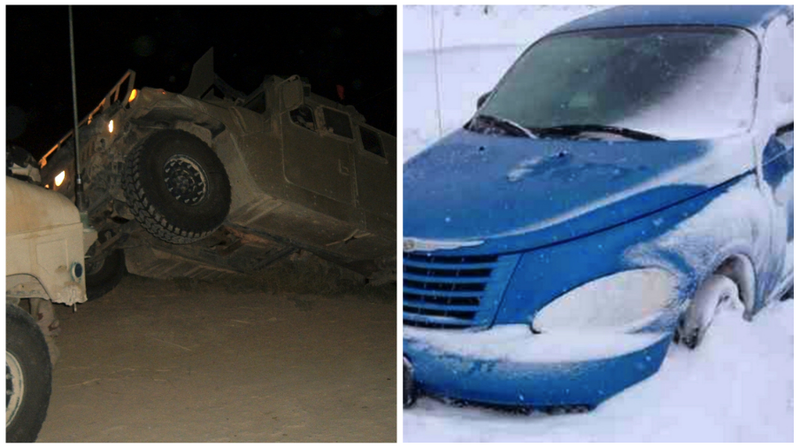 Even a mighty Land Cruiser can get stuck in the super-soft sand of a Fraser Island beach. That boat on the trailer hitch probably didn't help. [Image: Paleontour/Flickr]
IndyCar's Grand Prix of Louisiana was so wet this weekend that qualifying was cut short, a practice session this morning was cancelled and the race itself was bumped up fifteen minutes to avoid more storms. Naturally, folks got stuck. One true hero decided to help Gabby Chaves out of the mud on his own.
Rain and mud cut the January Lone Star Rallycross event short, which caused another problem with the tow vehicles parked in the soft grassy parking area. They got stuck. Most of the rallycross cars, however, didn't get stuck in this mess. Behold, a Subaru towing a Silverado out of the mud.
Junior the pit bull puppy managed to wedge his head through the hub of a Dayton style wire wheel straight off a The Game album cover. Poor little pup, but thankfully the solution was an easy one.
The video of two car guys exploring an empty Dallas airport exploded on the web after we posted it here yesterday, with many wondering if the video was real. Jalopnik spoke with the film's two creators last night to get the inside story of how — and why — they did it.