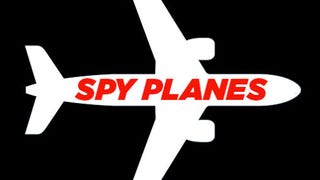 There are rules barring the CIA from getting involved in matters of domestic surveillance. But here's some news: The CIA played a key role in developing a sketchy domestic dragnet phone snooping technology used by the Justice Department, according to a Wall Street Journal report.
A secret U.S. spy program used fake cell phone towers attached to airplanes to scan citizens' cell phones and collect their data, the Wall Street Journal reports.
An American spy plane, listening out for signals intelligence high above international waters in the Baltic Sea, was forced to hightail it to Sweden to avoid intercept by Russian fighter jets, according to the New York Times. This sort of thing has happened before, but this incident is definitely weird.
There's a good chance that a surveillance satellite is taking pictures of your neighborhood right now, but you'll never know it's there. It's way too high above the Earth's surface to be seen by the naked eye. But there's something here on the ground that helped develop those satellites into the highly precise…
A tail rudder from the fastest airplane in the world could be yours — for a cool $1 million. The seller didn't say if it was a spare part, or if it was once part of a functioning SR-71 Blackbird, which is an important distinction given the cost.
Fifty years ago, the United States Air Force discovered its top-secret Lockheed U-2 spy plane was nightmarishly tricky to fly. To keep aircraft from crashing, they began using high-speed chase/guide cars during take-offs and landings. Government-issue Camaro Z/28, anyone?
Fifty years ago this month, Francis Gary Powers was shot down over the USSR in his Lockheed U-2. The legendary spy plane outlived its successor and is still flying today. To paraphrase Iceman, "We like you because you're dangerous." Amen.